Maharashtra State Board 11th Books pdf Free Download | 2023-24
Maharashtra State Board 11th Books pdf free download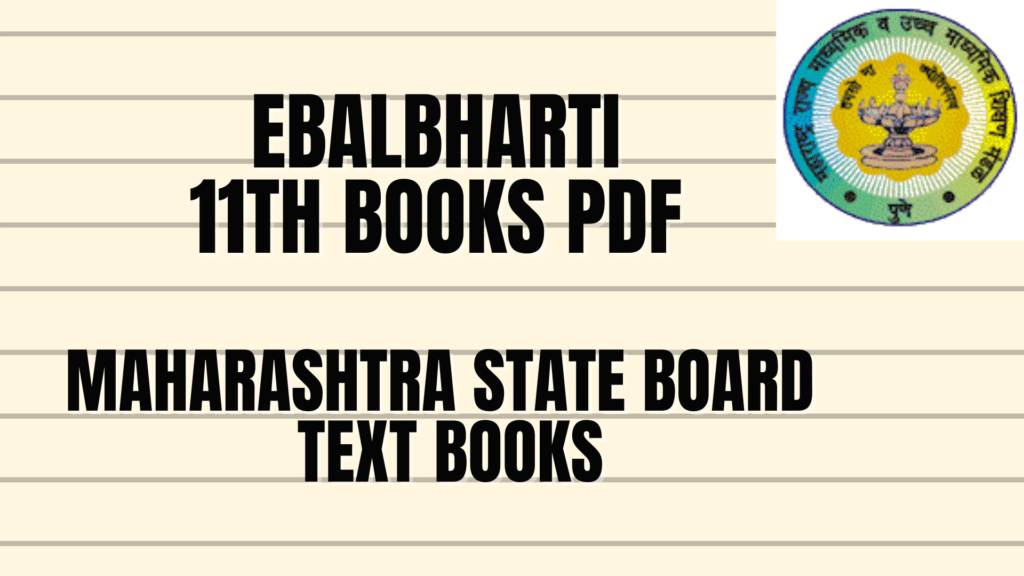 Education is a fundamental pillar of our society, and with the advancement of technology, access to learning materials has become easier than ever. Maharashtra State Board's curriculum for 11th grade covers a wide range of subjects, providing students with a strong foundation for their future academic and professional pursuits. In this blog post, we will provide you the links to Maharashtra State Board 11th books in PDF format for free download, making it a valuable resource for students seeking additional study materials.
For students' convenience links to download some of the major subjects the English medium students have taken up for their Maharashtra Board class 11th have been provided below.
For promoting education Maharashtra State Board provided a free pdf copy of all textbooks of the 11th you can download free books pdf from the below link. (Based on the 2023-24 syllabus)
Please share the link with another student so that every student can take advantage of free Books.
11th Commerce Syllabus Maharashtra Board – Click Here
Maharashtra State Board 11th Books pdf free download
Maharashtra State Board 11th books pdf – Science
11th Commerce Books pdf
Maharashtra State Board Books pdf 11th Arts
Other Subjects PDF
FAQs Related to the Maharashtra State Board 11th Books pdf free download:
How to download old Maharashtra State Board books?
To download Maharashtra State Board books, you can visit the official website of the Maharashtra State Board of Secondary and Higher Secondary Education. Alternatively, you can explore this website that provides access to Maharashtra State Board books in PDF format.
Is it safe to download free PDF books?
Yes, all the books that are uploaded here are from the official site of Balbharti.
We hope this blog on Maharashtra State Board 11th std Books PDF helps you. If you have any questions, feel free to post a comment below.