Maharashtra State Board 11th Books pdf free download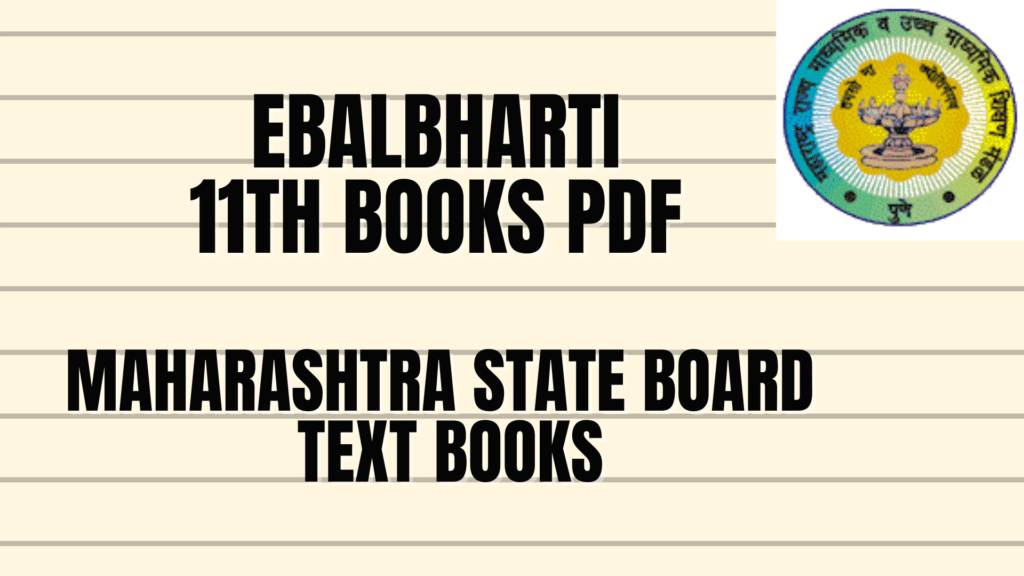 Maharashtra State Board class 11th act as a foundation for students before they go on to class 12th and give their final HSC Board exams. Therefore, it is recommended that students follow the syllabus prescribed by the Maharashtra State Board of Secondary and Higher Secondary Education (MSBSHSE) and prepare for the examinations by thoroughly going through the official textbooks recommended by the Board.
To enable easier access to the Maharashtra Board class 11th books for students, we have made the textbooks for all subjects in all mediums available as e-books on their official website for students to download. For students' convenience, links to download some of the major subjects the English medium students have taken up for their Maharashtra Board class 11th have been provided below.
For promoting education Maharashtra State Board provided a free pdf copy of all textbooks of 11th you can download free books pdf from the below link.
Please share the link with another student so that every student can take advantage of free Books.
Maharashtra State Board 11th Books pdf free download
Maharashtra State Board 11th books pdf – Science
11th Commerce Books pdf
Maharashtra State Board Books pdf 11th Arts
Other Subjects PDF